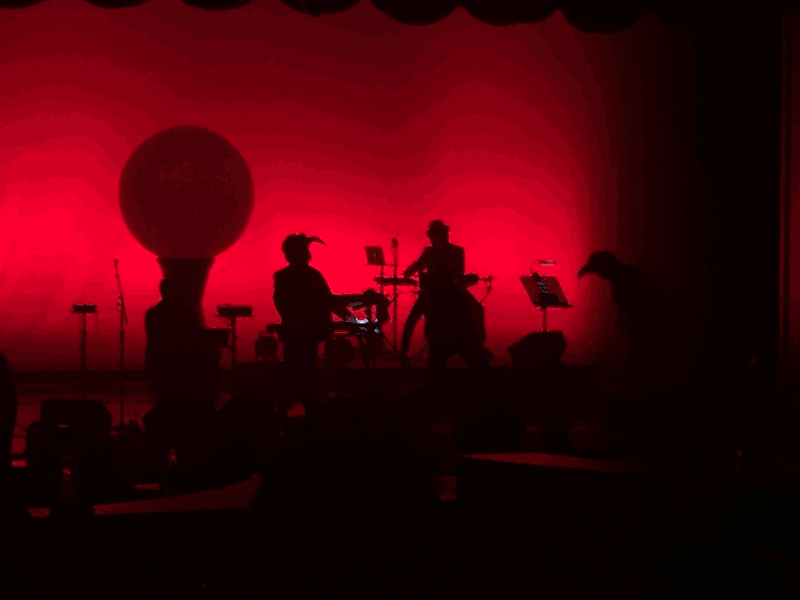 i saw the residents a few years ago, at neumo's on capitol hill. at the time, randy (the lead singer) said that carlos, the drummer, had decided that, after 40 years, the "rock-and-roll" lifestyle wasn't doing it for him, and he quit, which was why there was only three of them.
they seem to have found a new drummer, as well as a mysterious figure dressed in a cthulhu mask who sat there for the entire show and didn't do anything.
they did a lot of their "Elvis" and "Two American Composers" songs to the tune of a lot of their "Train Wreck" and "The Ghost of Hope" songs, and there was some weird stuff about dreams with fabulous animated graphics displayed on a huge ball, so that they were even more distorted.
it was REALLY loud, but, unlike most of the other "rock" concerts i have attended, it wasn't so loud that i couldn't hear the lyrics (except when they didn't want me to), and my ears weren't ringing after the show, which impressed me.